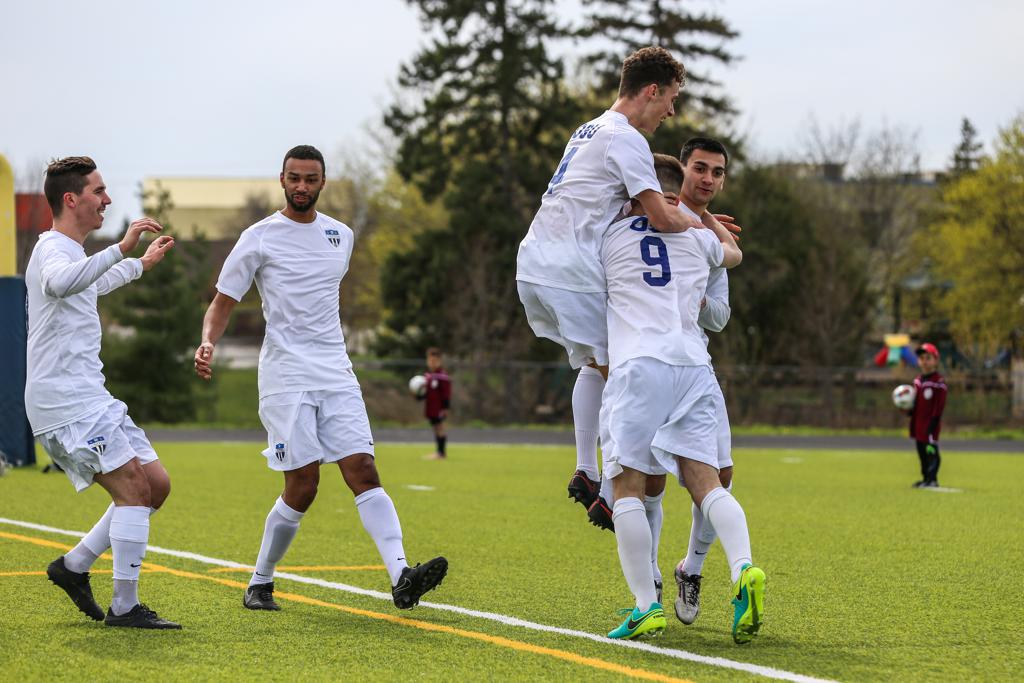 Cost Structure for Force Academy Players
Players who participate are on a yearly fee, which is paid through an initial deposit and monthly billing
Academy Player Fees include three components:
Academy Fees - Yearly -paid to the Academy

Team Fees - payable to the team

Player Uniforms & Equipment - purchased by player
Force Academy Fees cover the following services:
Player Insurance

Player Academy year round Registration

Office Management and Administration

Office Rental & Utilities

Coaches Yearly Honorarium

Governing Bodies Registration Fees (CSA, OSA, EODSA)

Website/Marketing

College ID/Scholarship program

Outdoor League fees (OPDL, OYSL, EODSA)

Winter League (where applicable)

Referee Fees

Coaching & Referee Development

Field rental costs (Indoor & Outdoor)

Field maintenance costs and lining of fields

Equipment such as cones nets, corner flags, game balls, pinnies, portable mini nets,

2-3 Training Sessions per week

Preseason training facilities costs (indoor/outdoor)

1 week of elite summer camp (ages U8-U12)

Weekly Centre of Excellence session year round (where applicable)

Goalkeeper Academy training (where applicable)
Note : Academy year round fees are paid directly to the club as per payment policy outlined below

Payment Policy
Academy Fee payments must be made by credit card and monthly installment payments. If a credit card is not available, payment may be made by cheques, and ALL postdated cheques must be received, otherwise registration is not complete.
Team Fees
Tournament Entry fees (indoor or outdoor)

Travel permits and any other administrative fees pertaining to the team

Coaches out-of-town travel expenses

Year-end Award Banquet

Field & Referee Costs for Exhibition Games

Team Building Activitiesand other miscellaneous team expenses as approved by the team's Head Coach, in consultation and approval with the Club General Manager.
Note:
Team Fees are those that cover additional costs incurred by the team and are determined by the budget set by each team at the start of the season.
Payment of Team Fees: Team Fees are paid directly to the team manager via cash or cheque and teams will construct their own payment schedule.
Payment Uniform & Equipment
Only the Club Approved NIke Uniforms are to be worn by competitive players and coaches.

Uniforms and Track Suits are purchased on a 2-3 year cycle.
Each player is responsible for purchasing his/her own:
Team Uniforms (Home & Away)

Track Suit

Backpack

Training Kit / Equipment (Nike Ball, T-Shirt, Shorts & Socks)

Pre-Game Warm-Up Shirt (U12 & Up)
Payment for uniforms and equipment is the responsibility of the player. All NIKE required uniforms and equipment are purchased at Barrhaven Source for Sports.
Payment Options for Year Round Fees:
The OSU Force Academy offers two plans for the payment of registration fees. Your registration and acceptance in the Academy is not complete until you have satisfied one of the options below:
Plan A: Full payment may be made online at time of being accepted on one of our Academy Teams/Programs via credit card, or in person.
Plan B (Installment): You may choose to spread out the yearly fees over the course of the year. Fees will be divided over the course of 11-12 months and payments made by credit card. If a member does not have a credit card, payment may be made by cheque and all postdated cheques submitted to the Academy office simultaneously, otherwise registration is not complete.
Refund Policy
Please see our Refund Policy under Club Policies tab. It is up to the individual to familiarize themselves with the refund policy.
Financial Help & Support Programs
Jump Start: The Canadian Tire Jump Start Program will some cover the cost of equipment, and registration. Please see the financial assistance tab for more information under OSU in the Community
The OSU Force Academy offers a Financial Assistance Program for players demonstrating financial need. This program requires an application process and applications must be submitted every year. If you cannot make the full monthly payment commitment, please contact the Club General Manager at osugm@osu.ca
to work out an appropriate payment arrangement.